Testimonials: Natural Remedy for Gum Disease
"Doctor did mention that my gums appeared to not be as bad...and I had very little bleeding"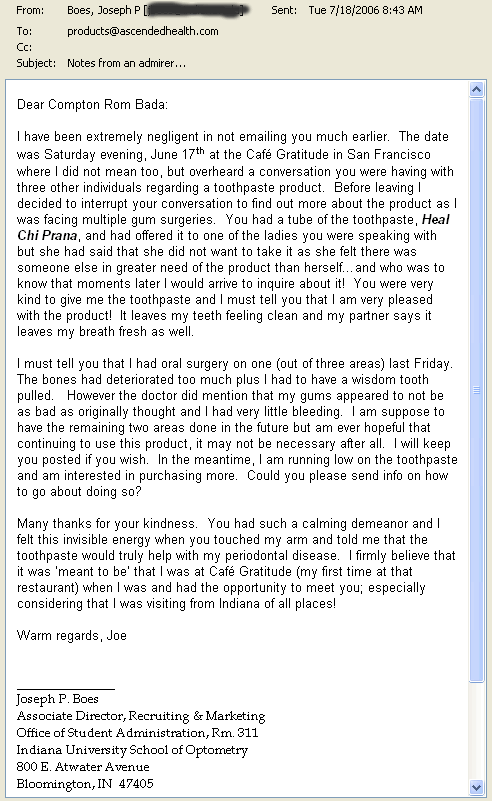 "She LOVED it!...Thanks for saving the collective teeth, mouths and gums in my family"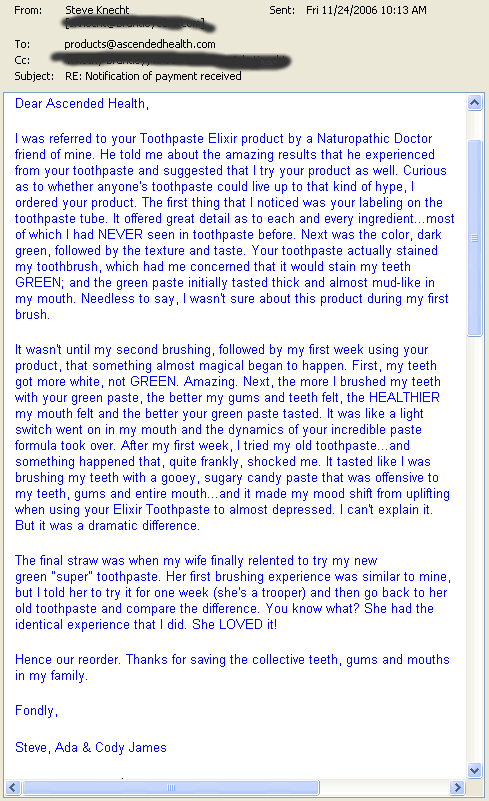 This person had chronic gum bleeding for years. She tried our regular strength elixir for one month and while it lessened the bleeding, it didn't stop it. However, after using our Extra Strength Elixir,
1. Her CHRONIC GUM BLEEDING STOPPED:
"I wanted to give it a few days...actually after the first use it was less...now its not happening. That is so cool!"
2. Extra Strength Healing Oil
"certainly numbs you out...immediately took away the pain"
3. Face Oil:
" people have been telling me that I look really good"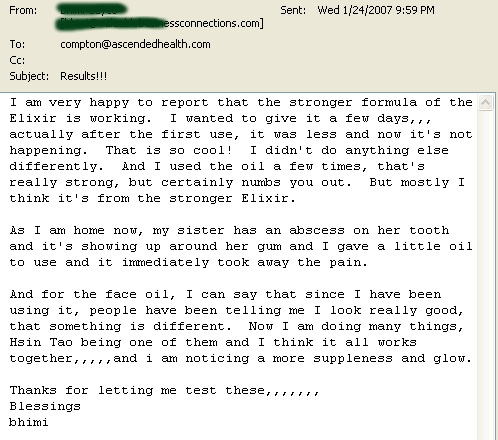 "This miracle toothpaste sold me for life...it comes with one "side effect": it takes all my cravings for sweets or other foods away.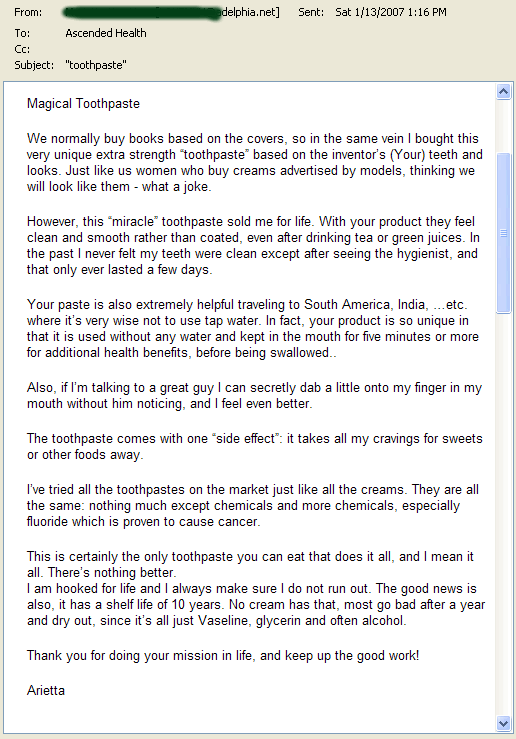 " .. her dentists was commenting how good her gums were, & they hadn't bled nearly as much as previous visits .."