I Am Beautiful Skin Oil
Super-charged with oxygen and skin regeneration vibrational frequencies
Indulge your face and skin with this deeply nourishing, oxygenated oil. Designed to promote regeneration of skin due to exposure, aging and sun damage. The oils in it are activated with frequencies for regeneration through our resonance process. The Elk Antler Velvet (EAV)and Marine Phytoplankton (MP) have growth promoting elements and regenerative frequencies inherent in them.
This oil is microclustered through the resonance process. Its frequency is such that your body "recognizes" the oil - and it soaks right in. It is slightly exfoliating, due to the Elk Antler Velvet. EAV, as it is known, has numerous growth promoting factors that are thought to enhance skin and capillary growth, especially the 3 layers of the dermis. In addition, it has a healing resonance that imparts to the oil. This is a phenomenal oil - we cannot say enough about it. We don't believe in sun tan lotion - we use this oil. The sun is an essential element to our health. It is the oil you put on to keep your skin in a regenerative state that is important. Many sun tan lotions contain non-natural ingredients we view as poisons to the skin. This oil has oils of Cat's Claw and Samambaia - known in the Amazon as effective for sun burn. It protects because it activates the natural healing mechanisms to your skin after you receive the sun.
This oxygenated oil is designed to naturally regenerate your facial skin back to a youthful vitality. Contains natural sun protection and skin regeneration factors. Designed to help the look of wrinkles, acne and other skin problems. Close your eyes to the bliss of healing!
Ingredients: All natural, oxygenated organic oils of coconut, jojoba, vitamin A & E, kukui nut, argan. Extracts from sustainably harvested Elk Antler Velvet. Essential oils of rose otto, sandalwood, frankincense, myrrh, agarwood, blue lotus, carrot seed, bergamot, jasmine, patchouli, melissa, helichrysum, arnica, calendula. Finely ground Marine Phytoplankton & Phytoplasma minerals. Amazon botanicals. Charged lemurian quartz crystals imprinted with high vibrational frequencies.
Notice: Our products are hand made in small batches. Due to high demand, delays of 3-7 days may be experienced in shipping. Most packages are shipped within 3 business days of an order. We do our best to accommodate all orders as quickly as possible.
If you choose EXPRESS SHIPPING, this is the method and speed of shipment AFTER YOUR PRODUCT IS RECEIVED BY OUR SHIPPING DEPARTMENT. There is an automatic 24-hour delay due to order processing, and there may be an additional delay due to lack of inventory.
Disclaimer: Ascended Health staff are not medical professionals and do not distribute or infer medical advice and information.
No statements or products made by ASCENDED HEALTH is approved by the FDA.
Ascended Health products and statements are not intended to diagnose, treat, cure and/or prevent disease.
While your results can and will vary, your satisfaction is guaranteed. If you don't like it, please let us know! We have a 60-day money back guarantee. We love this stuff and can't do without it. Please read below.
Why are there changes and variation of flavor, texture and taste of our products from time to time?
The answer is that we purposely create each batch different from the previous batch to keep the pathogenic microbes guessing. This is how nature works and we closely follow nature's law. In the wild, you do not see consistency, you see variation.
Even though we use the same recipe each time no batch is ever exactly the same - similar to wine making.
We believe that harmful microbes will have a harder time adapting to a given product (and becoming resistant to it down the road) if they are given a different concentration of oils an herbs from one batch to another.
Don't be surprised to have an inconsistent tasting product from Ascended Health from time to time. It is the long-term results that we are after. On the contrary, please welcome it - because we feel that pathogenic harmful microbes can not mutate fast enough to counteract it.
Variation is only possible because we HAND PRODUCE all our products. We do not believe in automation - human hands touch each batch.
Also, the friendly microbes play a big role in our products. The way the microbes bio-activate the products can change consistency, texture and flavor. Depending on where our minerals get sourced (we also feel the need to shift the trace mineral content from time to time), the color may be different each time.

Our Earth is in continuous change and we use only products from the earth - no synthetics. We honor Mother Earth and our products reflect our intention. This is the basis of Ascended Health products. We work in accordance to Nature's laws. We understand that this may not be for everyone.
I Am Beautiful
An all natural, anti-aging,
facial skin regeneration oil
15 ml

$49.95
"This oil is amazing...it is not oily at all - it soaks right in. I wear it under my makeup and it also makes my face feel so soft and sliky."
"I must admit that my scar tissue has been slowly disappearing.."
"My facial lines are noticeably smoother just after 2 weeks of use. Its not from hydration - my skin is much healthier and pinker..."
Video Testimonial: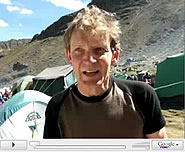 Natural Sun Burn protection
at 15,000 ft! >>
Ascended Health Skin Oils